Introduction:
IoT connected devices are revolutionising energy management and maintenance in industries like security, FM, and HVAC. Memoori Research predicts the global market revenues arising from IoT in smart commercial buildings to rise to $82.7B by 2025
Sustainability has become a key concern across industries as we strive to meet NetZero targets and reduce our environmental impact. In commercial washrooms, the choice between paper towels and hand dryers can have a significant impact on carbon footprint, hygiene, cost, and customer experience. IoT hand dryers, or Smart hand dryers, are transforming the hand-drying and facilities management industry by using sensors and AI algorithms to provide real-time data to facility managers via smartphones or desktops. This creates smarter, more sustainable, and hygienic washrooms.
Gatwick Airport saved 58.75% in energy savings compared to the previous dryer and operational savings of £185,000 by switching to the Savortex IoT hand dryers.
This article will discuss how IoT hand dryers are transforming the hand drying and facility cleaning industry, delivering significant cost savings compared to traditional, inefficient dryers and paper towel solutions. We will also examine the future of the industry and the exciting developments that lie ahead.
What are IoT Hand Dryers?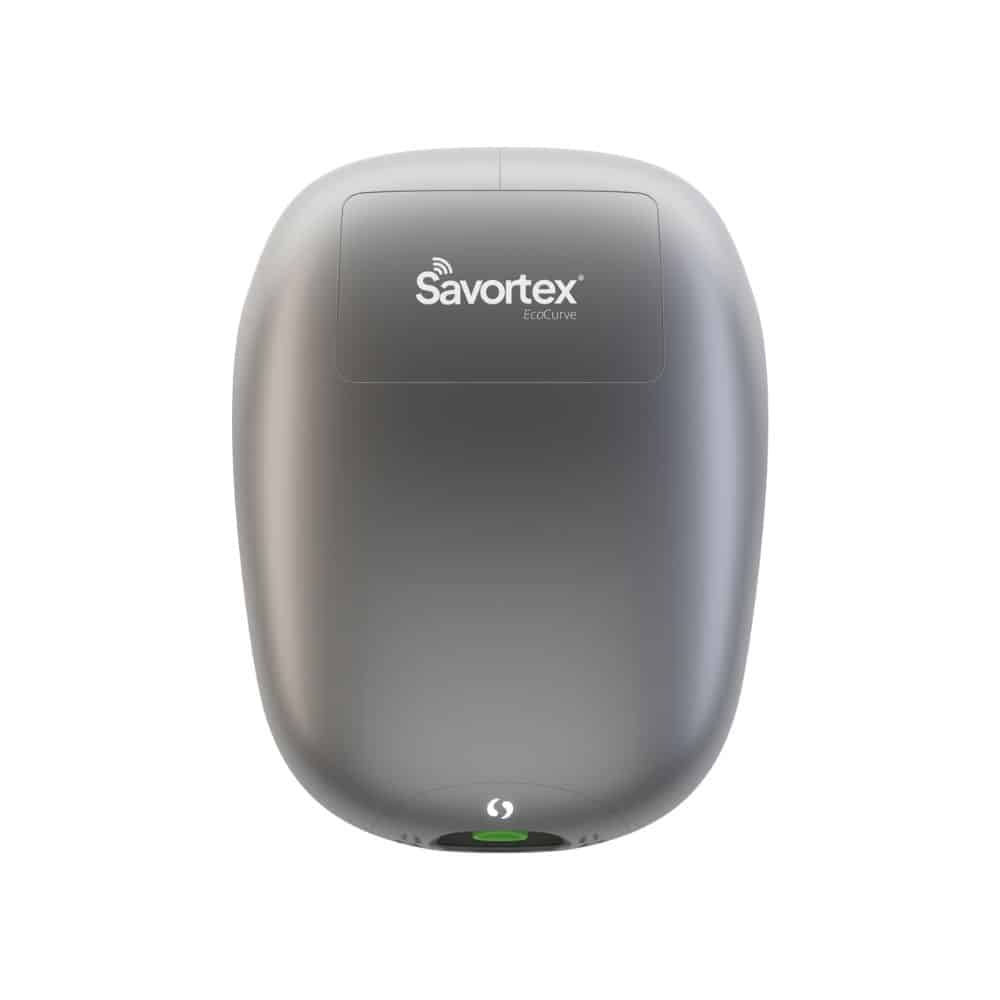 Remember the movie Minority Report with Tom Cruise? It featured a technology that could predict and prevent crimes before they happened, leading to a crime-free city. While we may not yet have technology to prevent broken or energy-hungry hand dryers or messy washrooms from being a crime, IoT hand dryers are bringing us one step closer.
With sensors that track motor health, washroom footfall, and energy usage, IoT hand dryers are giving facilities management teams real-time data to create high-performance washrooms that are always clean and hygienic. It's a game-changer that finally delivers on the promise of smart technology working in tandem with FM teams to create sustainable and hygienic environments, transforming the user experience.
Memoori research predicts that the IoT smart buildings market will be valued at £82bn by 2026. That means anyone serving this industry, from manufacturers to distributors and end users, will benefit hugely from this revolution. Don't be left behind – join the movement towards smarter, more sustainable facilities management with IoT hand dryers.
The Benefits of IoT Hand Dryers
Conventional hand dryers use vacuum cleaning motors which guzzle energy; they are unhygienic due to bacteria build-up; however, most important, they are "dumb", i.e. they can't send energy, washroom footfall or performance data. Hence, the only way to identify product faults or dirty washrooms is through a customer complaint that impacts the overall customer experience and negatively impacts the building's brand image.
IoT hand dryers have brought about significant benefits over traditional hand-drying methods. Among these benefits is their ability to send real-time performance data and washroom footfall, inform facilities teams of when to inspect washrooms and potential motor health issues, and avoid service disruption or customer complaints of chaotic environments.
IoT hand dryers report accurate energy usage data so you can track energy savings for sustainability reporting, which are some of the most significant advantages.
IoT hand dryers empower facility managers with real-time data to remotely manage workplaces, introduce operational efficiency, reduce labour costs, significantly transform the user experience and make their lives easier. By providing a better user experience, businesses can create a more welcoming atmosphere for their customers, which is crucial in promoting customer loyalty.
IoT hand dryers produce data which empowers collaborations with facilities management companies that are using the data to create safer, smarter, more sustainable workplaces and deliver a far better service to their customers, helping commercial business owners thrive; it's a win-win for all.
IoT hand dryers use advanced digital brushless motors that save up to 88% energy compared to traditional dryers, making them more sustainable and cost-effective.
IoT hand dryers provide a faster, more hygienic drying experience by incorporating sensors for no-touch activation. This significantly reduces a business's carbon footprint and promotes a more sustainable future. IoT hand dryers are also designed to reduce waste by eliminating the need for paper towels.
The Future of Smart & Sustainable Hand drying and Facilities.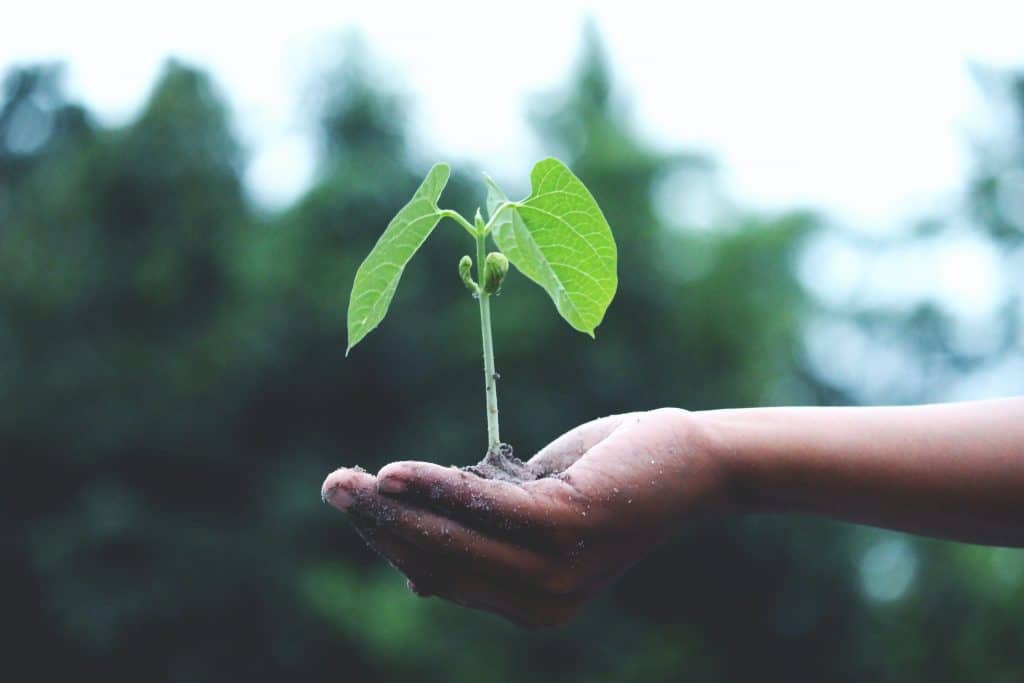 From smartphones to smart cars, the smart hand dryer revolution is here, so workplaces and businesses can thrive!
In a world where sustainability is increasingly becoming a top priority, smart hand dryers are revolutionising the washroom experience. With sensors and algorithms (AI) incorporated into their design, IoT hand dryers provide real-time product health and washroom usage data to facility managers.
As a result, managers can tackle product issues and washroom litter before receiving a complaint, reducing costs and improving operational efficiency. Additionally, Savortex's IoT hand dryers are leading the charge in sustainable reporting, tracking energy usage and providing businesses with valuable data on their carbon footprint. This data helps companies make informed decisions on their sustainable practices and offset carbon with company carbon schemes, supporting their Net Zero objectives.
Collaboration between businesses is crucial in driving the Smart buildings revolution forward. By working together, companies and manufacturers can identify critical areas for improvement and develop transformative business models that prioritise sustainability and provide the highest levels of customer experience and services. With smart hand dryers, we can create a brighter, more sustainable future for our businesses and the planet.
Conclusion
Savortex's introduction of IoT hand dryers has revolutionised the industry, building productivity and providing high levels of customer service, all while transforming the user's experience into more sustainable facilities. IoT hand dryers have benefits beyond energy efficiency and waste reduction. They offer mobile connectivity, sustainability reporting, and multi-functional design, setting new standards for the industry, and driving sustainable hand drying forward.
As businesses aim to become more environmentally conscious and reduce their carbon footprint, IoT hand dryers provide a tangible solution. These innovative devices can help companies reduce their energy consumption and contribute to a more sustainable future while improving hygiene standards by reducing the risk of cross-contamination in public restrooms.
At Savortex, we prioritise data-led sustainability and drive the IoT hand-drying revolution forward. Our range of IoT hand dryers is designed to prioritise sustainability, efficiency, and hygiene. We believe that the future of smart buildings, facilities, and IoT hand dryers will drive this revolution forward, just like smart cars, buildings, and cities. By choosing IoT hand-drying solutions, businesses can collaborate, reduce their carbon footprint, enhance facility management, and transform the user experience while contributing to a more sustainable future for all.
Discover why world-leading facilities and facilities management companies, such as Gatwick Airport, Rolls Royce, Loreal, CBRE, MITE, and Wates, are partnering with Savortex to provide the ultimate sustainable workplace so buildings can thrive in a post-pandemic world. We offer free energy and cost-saving analysis that can help businesses identify areas for improvement and optimise their energy usage. By collaborating with companies, we can work towards a greener future and positively impact our environment. Contact us today for your free energy and cost-saving analysis.