When it comes to workplace efficiency and hand hygiene, the dryer is often an overlooked culprit. As facility managers, building operators, and energy directors know, effectively managing workplace energy use is essential for creating a more sustainable and cost-effective organisation.
In this blog post, we'll take a look at how the Savortex® dryers help achieve these goals by optimizing drying times and reducing energy consumption. So read on to learn more about how the Savortex dryers can create smarter and more energy-efficient workplaces!
Key problems with traditional hand dryers
The first step to creating a more efficient workplace is to understand the inefficiencies of traditional hand dryers. Traditional hand dryers are often bulky and difficult to clean, which can lead to hygiene issues. In addition, they often have long drying times, which can lead to frustration among employees and customers who need to use them.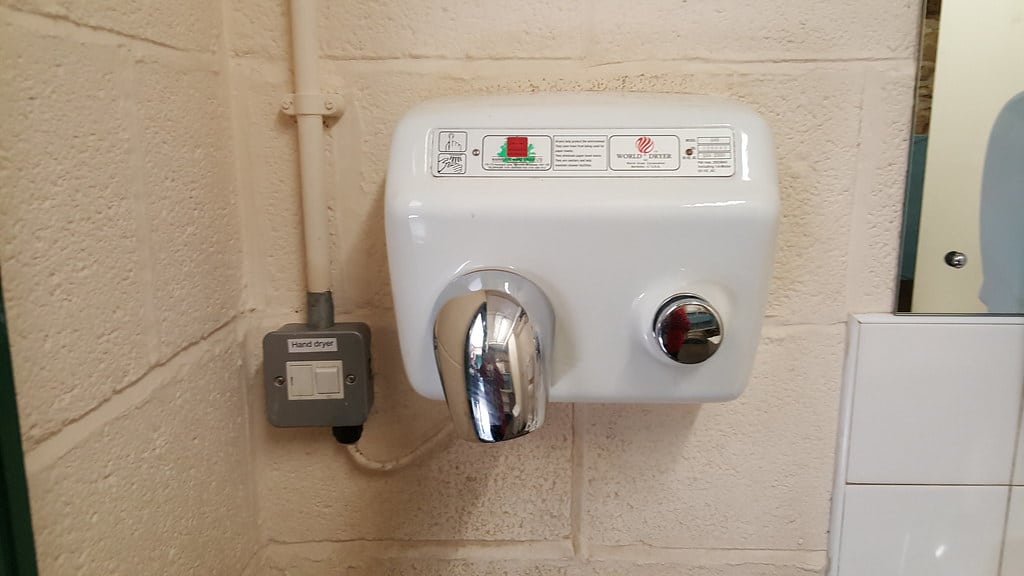 What's more, traditional hand dryers are often very energy-intensive, which means they can contribute significantly to a company's carbon footprint. In fact, according to the Carbon Trust, traditional hand dryers can use up to 6 times more energy than the Savortex dryer! These machines consume between 1,100 and 2,400 watts, which drain electricity. Not only does this affect you as a business owner with higher utility bills, but it also affects our environment by releasing carbon dioxide into the atmosphere.
Also, traditional hand dryers are a problem because the way they're designed makes it impossible to verify manufacturing claims of actual energy consumption and drying times, so how can we use these stats efficiently?
The modern-day hand hygiene solution for 21st-century commerce
The Savortex hand dryer is a more modern solution that helps resolve many of the issues associated with traditional hand dryers. For starters, the machine is sleek and easy to clean – so you can be sure that hygiene standards are met. In addition, the Savortex® dryer has a much shorter drying time than traditional hand dryers- as little as 11 seconds! This means that employees and customers won't have to wait around for their hands to dry, which will improve workplace efficiency.
What's more, the Savortex dryer uses up to 88% less energy than traditional hand dryers, which will help reduce your company's carbon footprint. In addition, because the machine's next-generation hand dryers are designed for 21st Commerce, offering true sustainability, and transforming customer satisfaction in washrooms by analysing real-time data and in-situ.
Smart hand dryers understand how long it takes to dry a pair of hands, determining how much energy is used per dry. This information can be tracked and used to create sustainability savings. The result? A more efficient workplace and a smaller carbon footprint.
The Savortex Smart Hand Dryers are designed to meet the needs of today's facilities managers and building operators. Our energy-efficient technology offers a wide range of benefits including real-time data, improved hygiene and reduced operating costs. 
For example, the Savortex Smart Hand Dryers have in-built sensors that report real-time hygiene information for analytics and can remotely inform cleaners of washroom inspections, providing improved washroom hygiene and reduced mess, leading to excellent customer satisfaction surveys.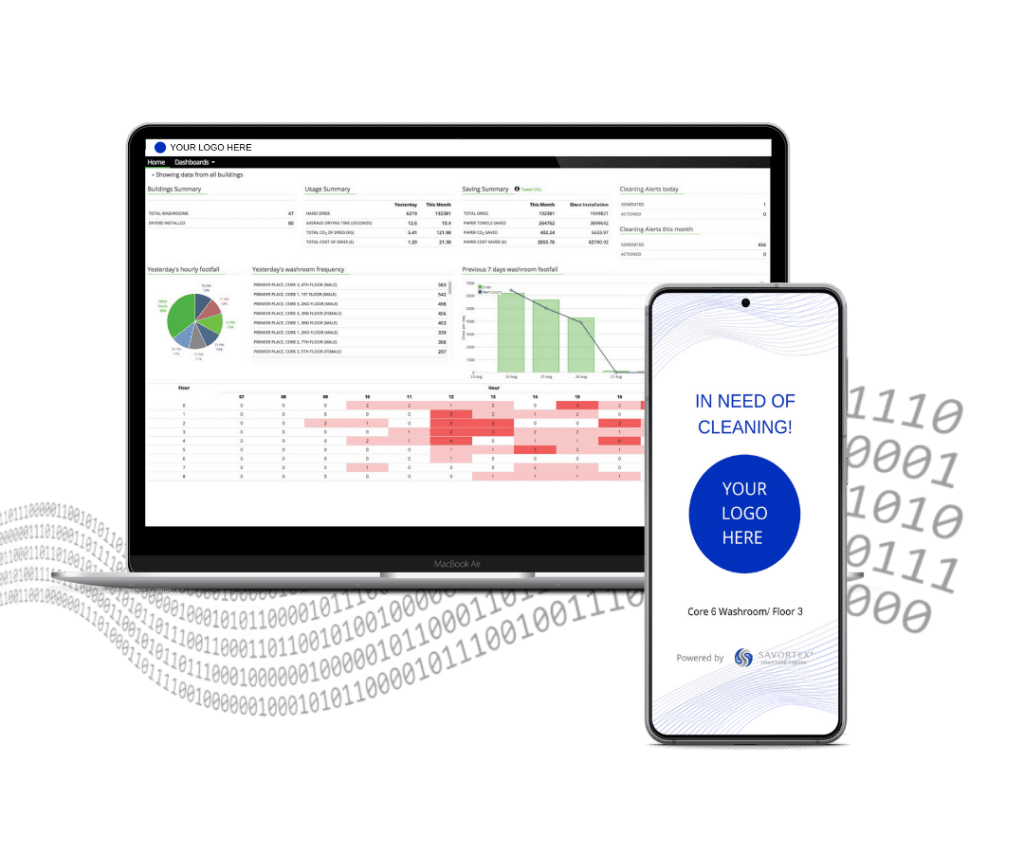 So, what can be done to combat this issue and make sure our hand dryers are more sustainable? The answer is simple – measure your current energy usage. By doing so, you will have a better understanding of how much energy your dryers are using and whether they are meeting your sustainability targets. And the best part is that it's free! Our team at Savortex® would be happy to help you get started. We provide comprehensive energy audits that will measure your current consumption and identify opportunities for savings.
Contact us today to learn more about how we can help you reduce your environmental impact and save money in the process.